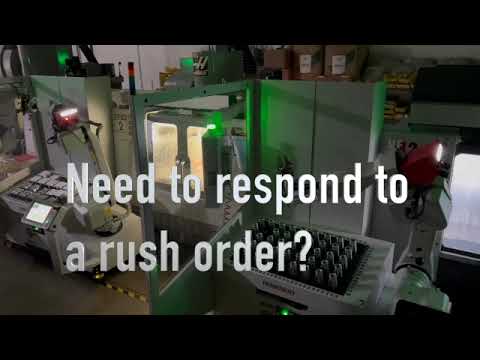 This short, 76-second video explains how that CNC machine tending robot ended up working in your marketing department.
You added a CNC machine tending robot to tend your CNC machine. Turns out, that robot is great at marketing.
How can that be possible? The robot doesn't talk! But it talks for you.
The robot ensures that you deliver parts on time. You stop getting phone calls because angry customers are looking for the order you promised but didn't deliver.
Your quotes are more accurate and are done faster. You can handle more orders without adding people or a new CNC machine.
Yes, the robot works out on the shop floor. But it does a lot for your marketing department.